In my entryway, I have a shelf. We call it "The Landing Pad" because when me and my roomies come home, this is where we drop our keys, mail, junk mail, etc. This is what The Landing Pad looks like right now.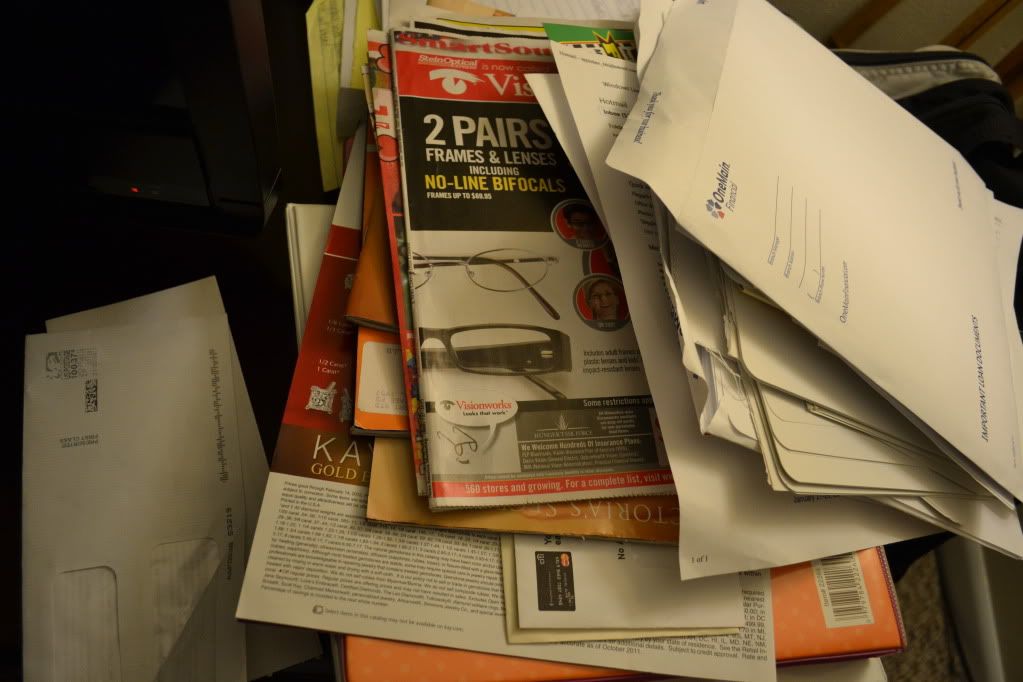 Piles upon piles of catalogs, coupons, mail, bills, and reminders.
I have taken it upon myself to tackle this mess and find a way to organize it into a system that works and isn't a hassle.
To Target!
Where I bought: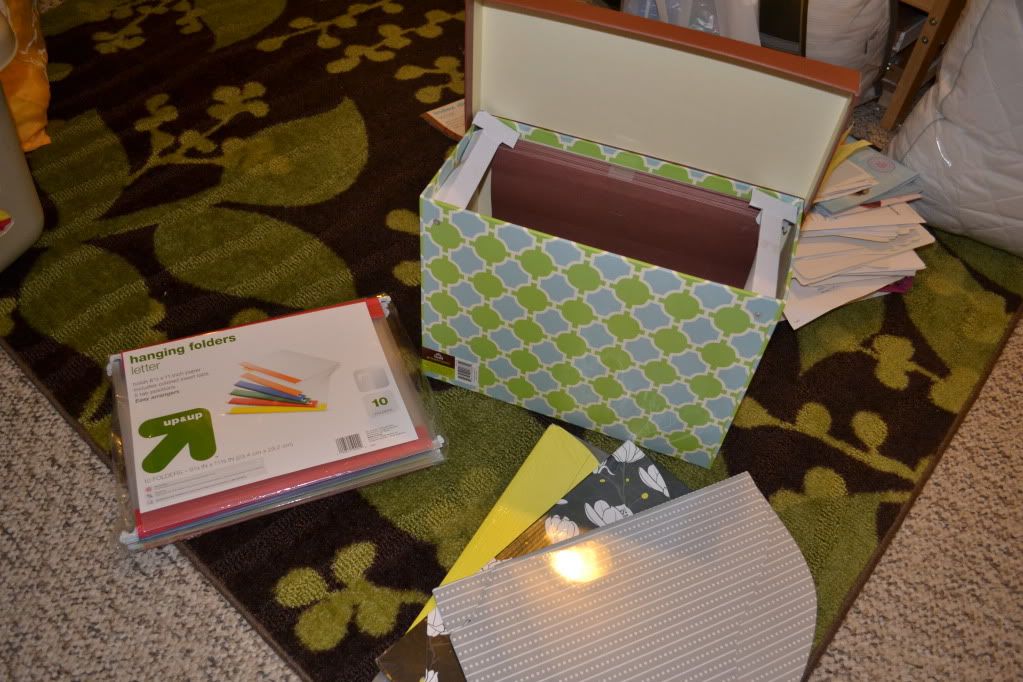 A
file box
($13.00), Hanging file folders ($7),
and Cardboard Magazine Holders ($1 each)
I went through all of our old bills, bank statements, and organized them in this nifty and stylish box. I try and save all of these for our records for as long as I can while following a set of
guidelines
on which papers to keep and which to throw away.
It's made with 100% recycled fibers! Score!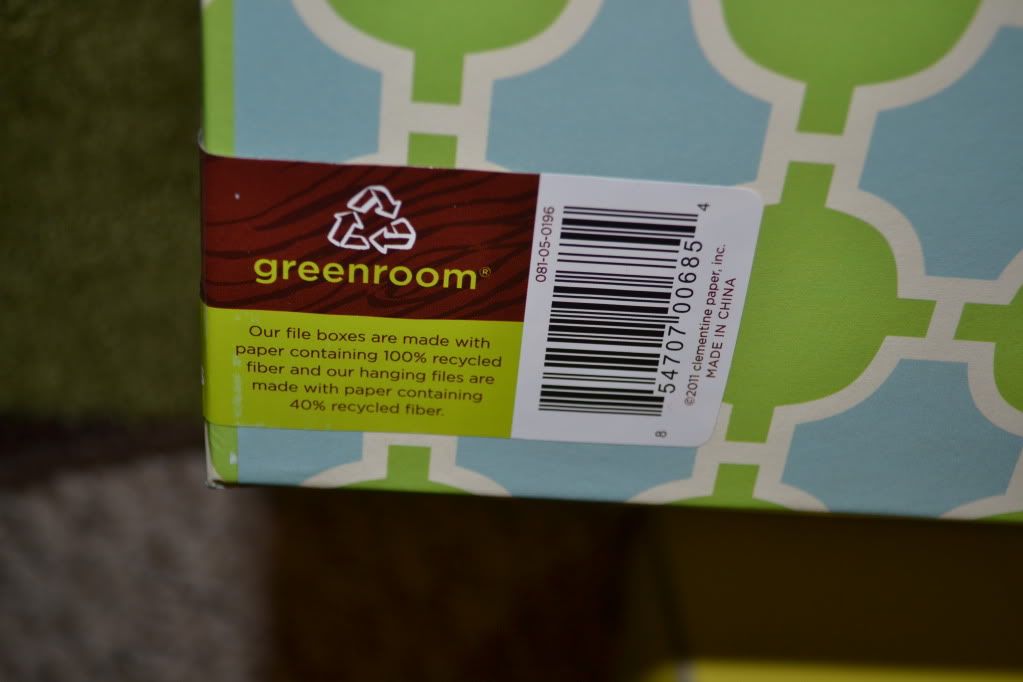 Then I placed the magazine holders in the entry way table. All magazines and catalogs go in one box and all incoming mail and bills go into the other box.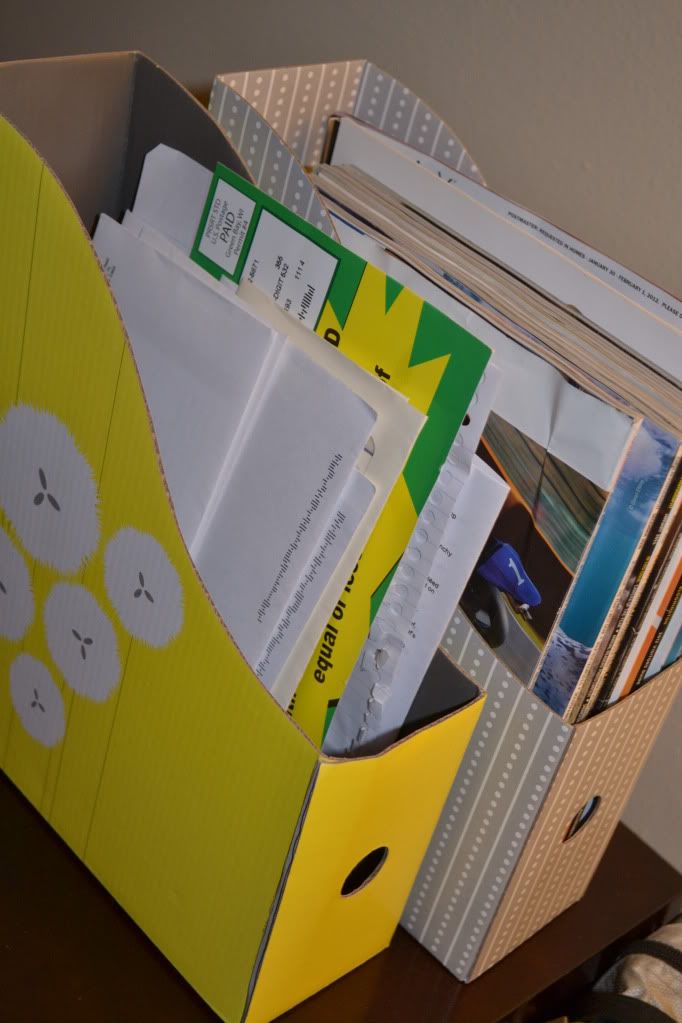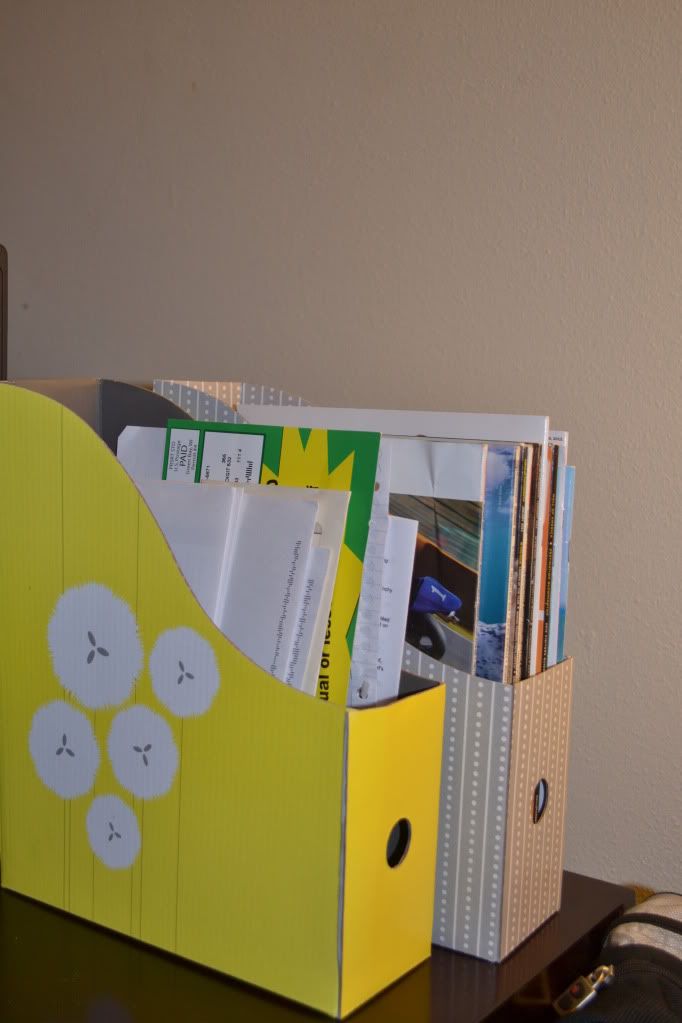 And then once bills are paid, they go into the file box!