Chhally and I made a really quick and easy lunch today. Using mostly pre-packaged items!
Quarter of a watermelon (the ones wrapped in plastic wrap and sold in your grocery store)
Half of a cantaloupe (same as above)
Pre-Packaged Iceberg lettuce with the pieces of carrots, cabbage, radish
Pre-cooked Italian herbed chicken breast from my grocer's deli
Package of croutons
We were feeling the effects of a long weekend and got too lazy to prep and cook. This chicken salad was really filling and so good! Surprisingly good. Hmm.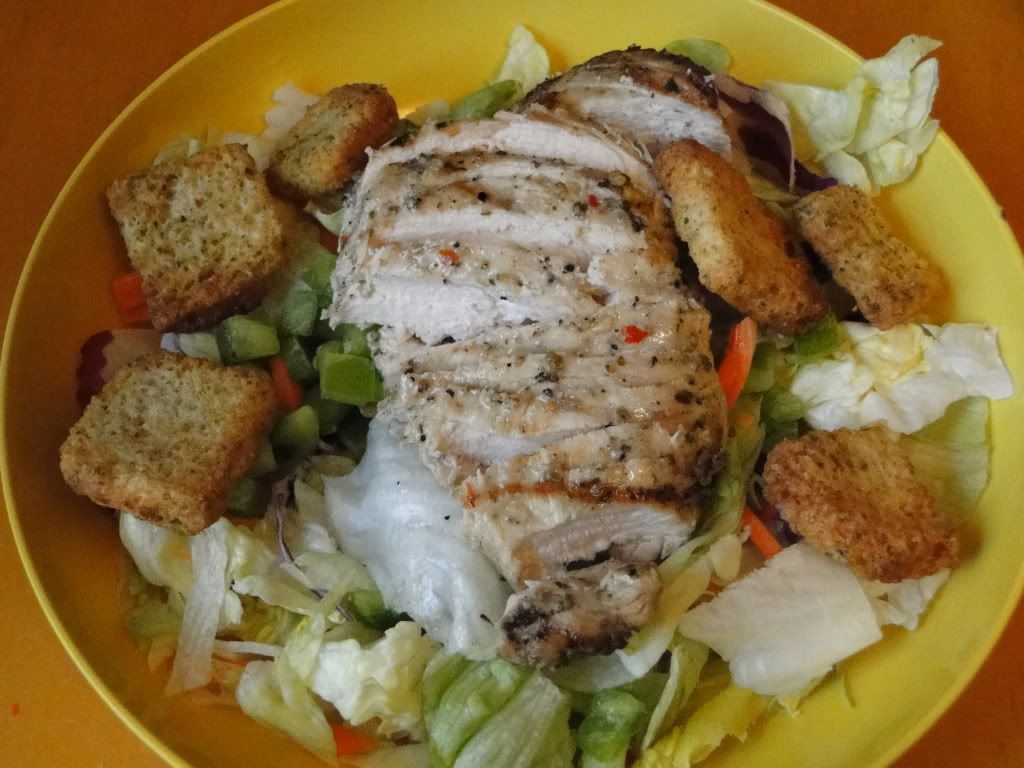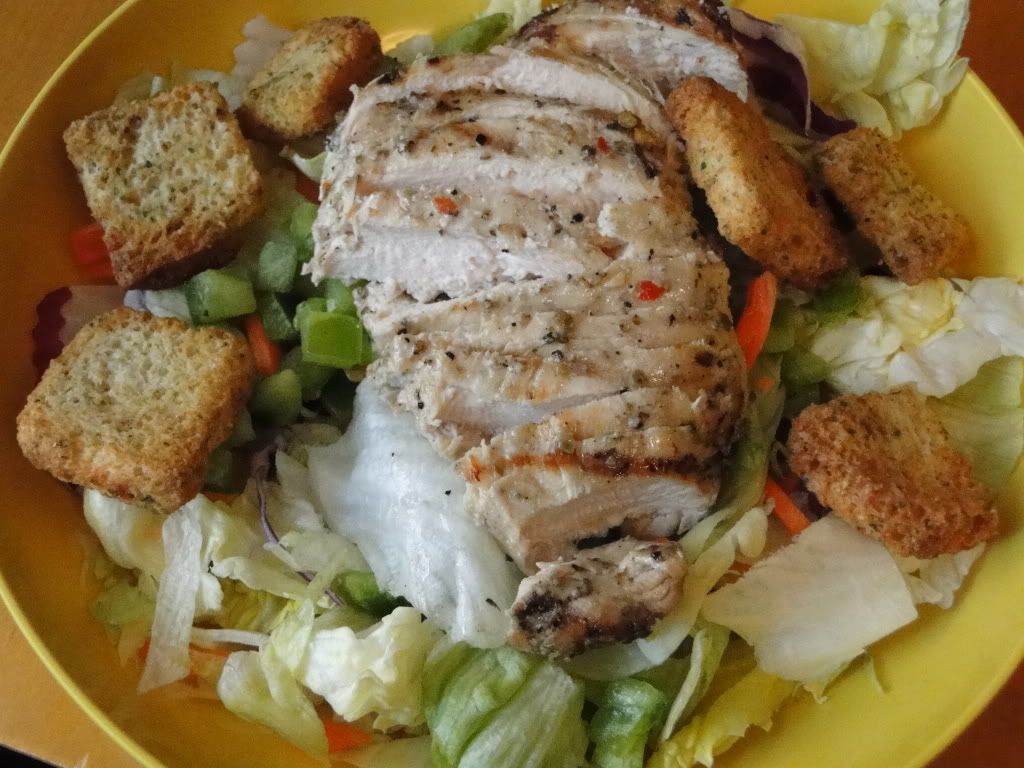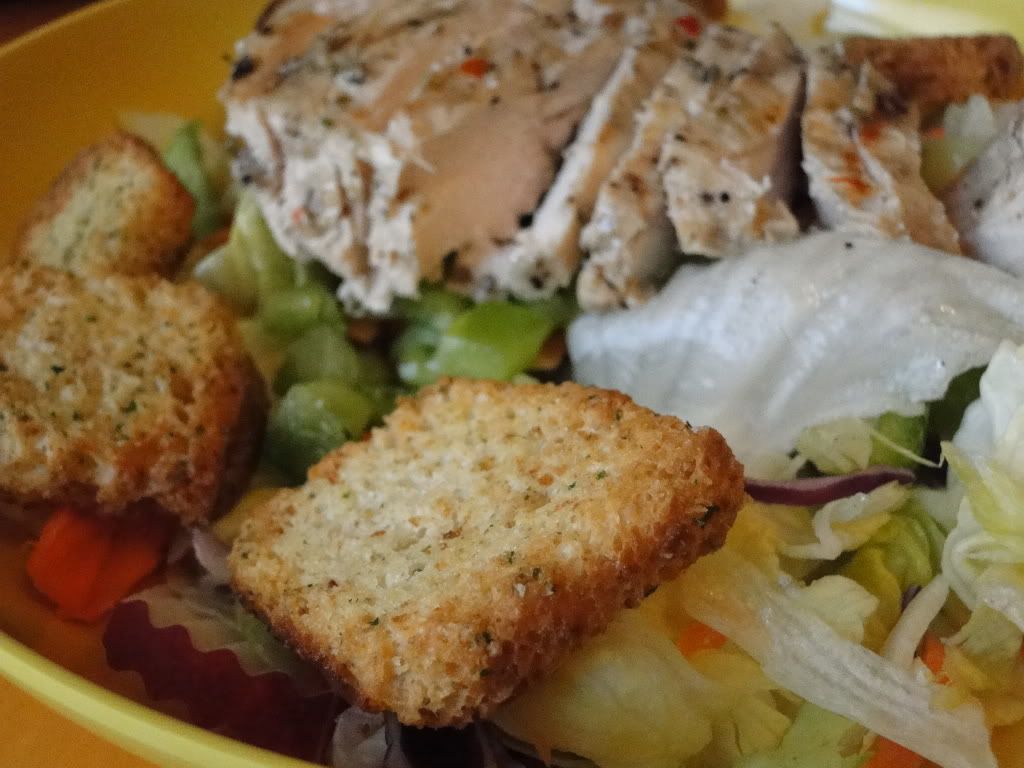 We came home, poured the bag o salad onto some bowls. Re-heated the pre-cooked chicken. Topped it off with our favorite dressing and croutons. Voila!
While Chhally prepared most of the food, I used a melon baller and made us a pretty fruit salad.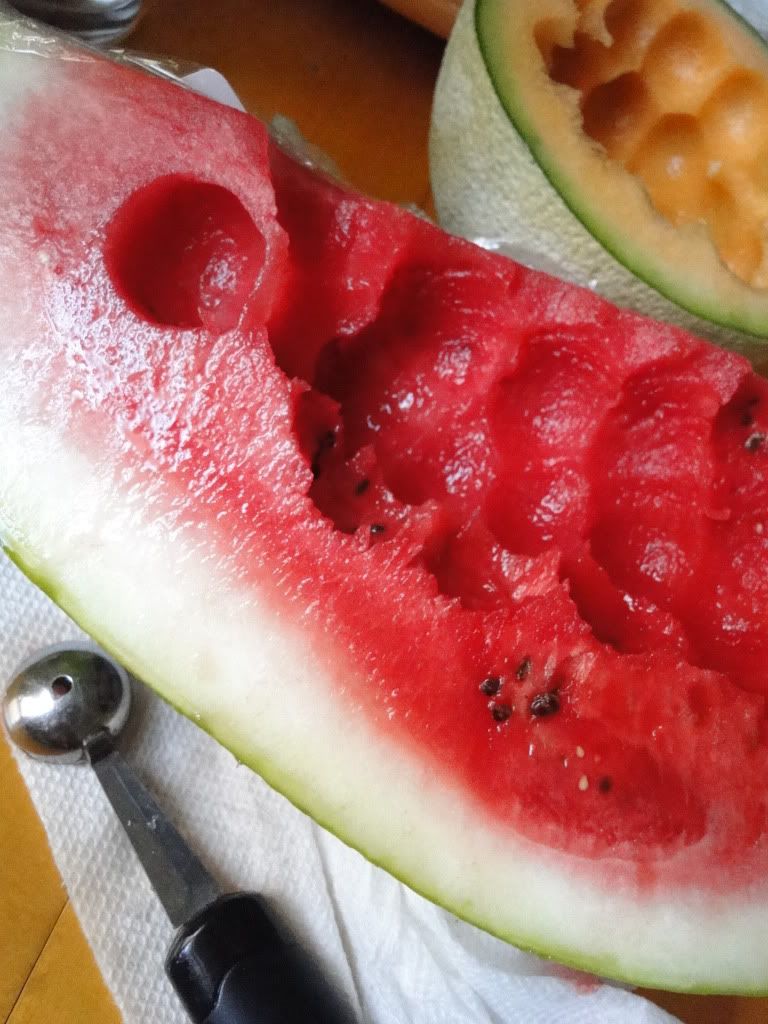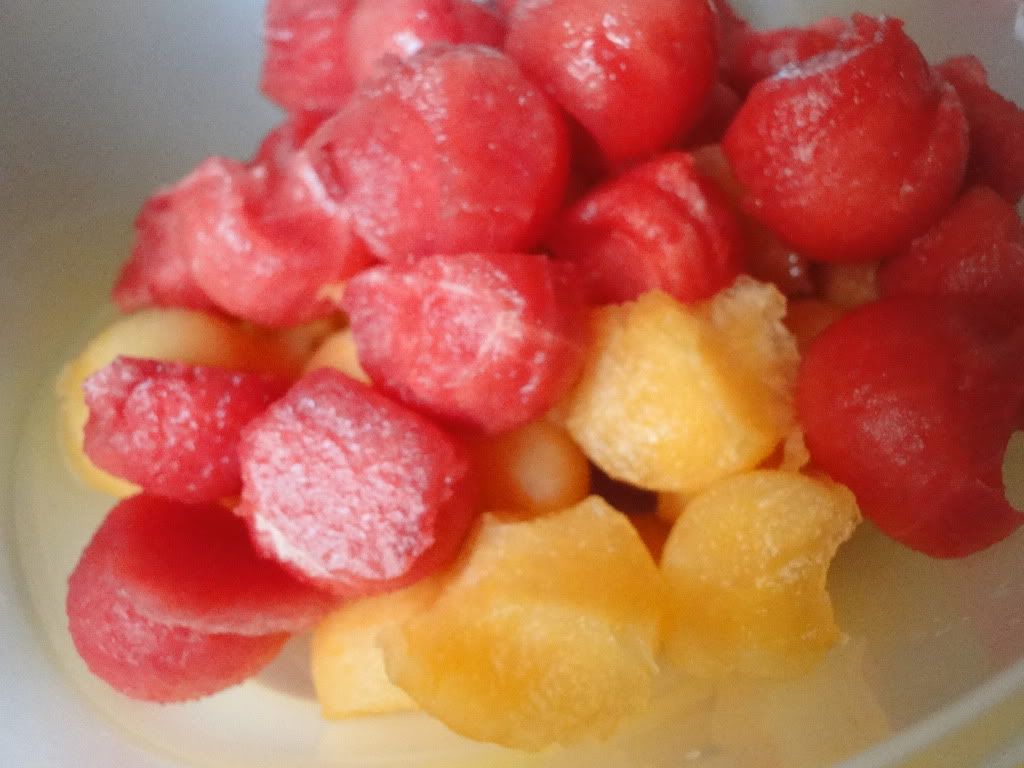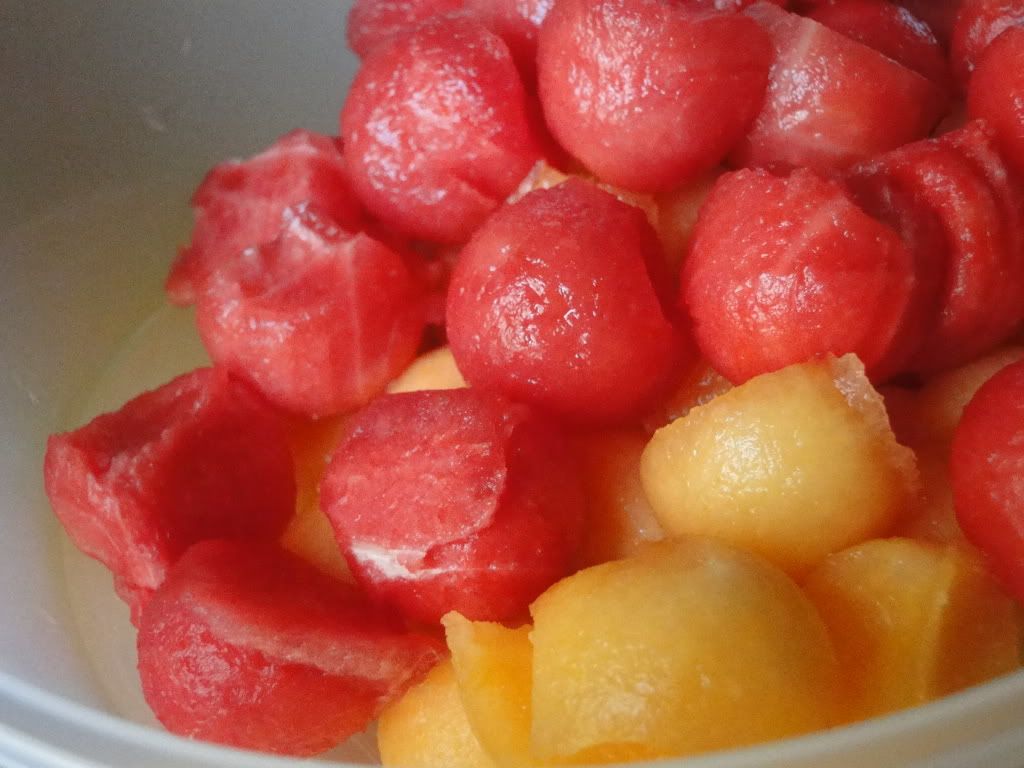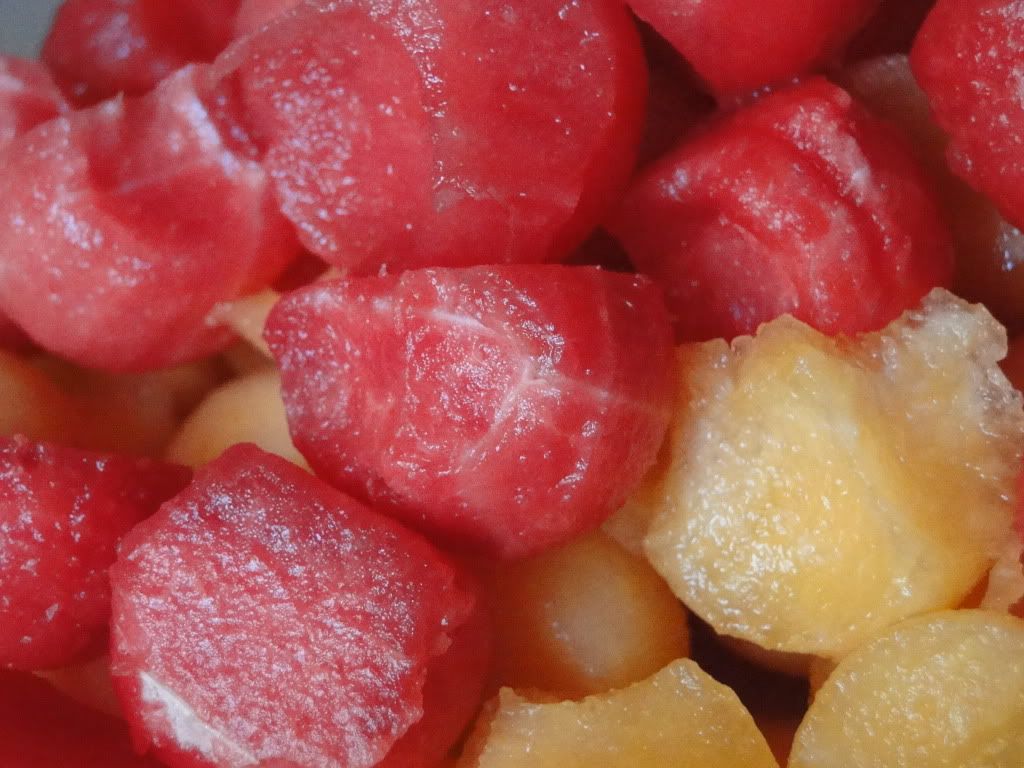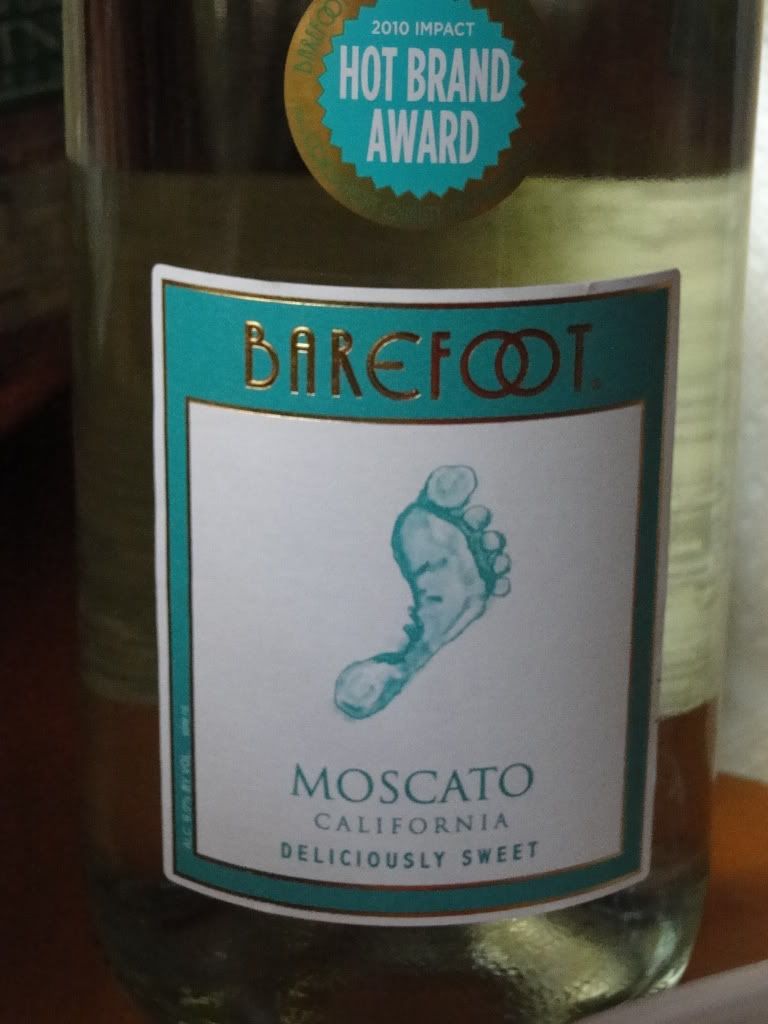 We also sipped on some Moscato for a nice relaxing lunch. Aaaaah.
What's on the menu for your lunch today?