And all we've really done is eat! And swim.
It was so nice waking up everyday and knowing we still had time. A lot of time. To just hang out, sleep in, do whatever we wanted really. We weren't interested in rubbing shoulders with the crowds at the theme parks (I already went last year and will write about that soon!).
We cooked simple, homemade dinners in our kitchen away from home for a couple days to save money. Chhally made Shrimp Alfredo with tons of Steamed Broccoli one night. Soo good after a long day of doing nothing but relaxing! :D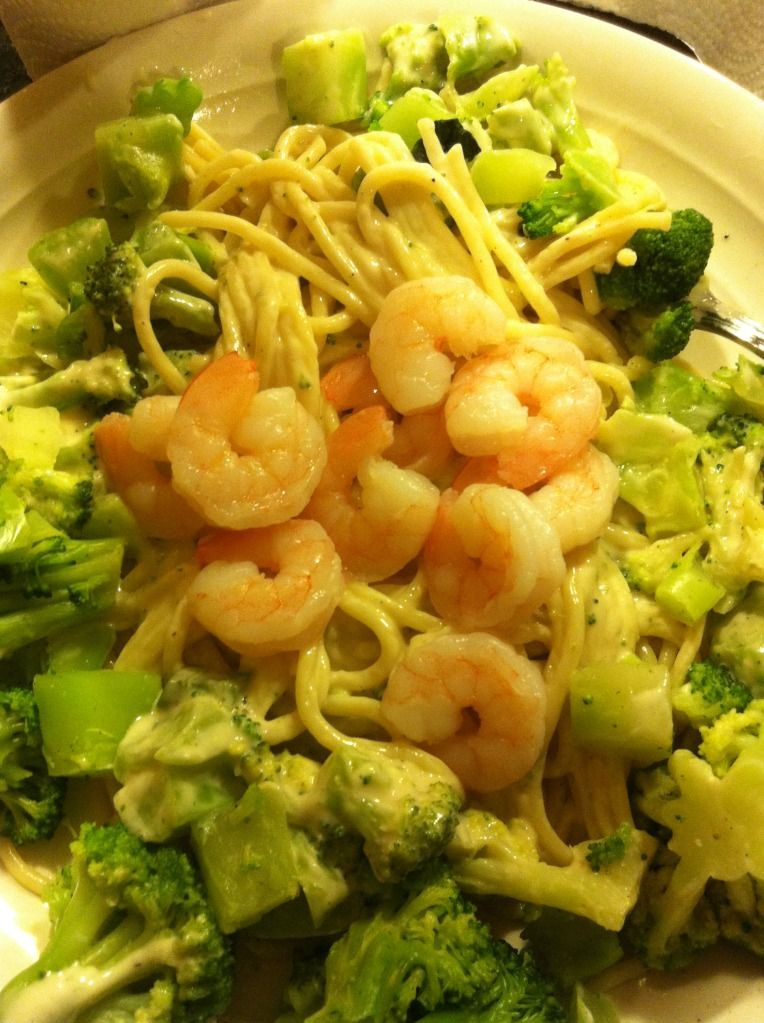 It rained one day during our stay but I loved it. It was still hot as ever and humid, but really beautiful. You can see some of the theme parks from our balcony.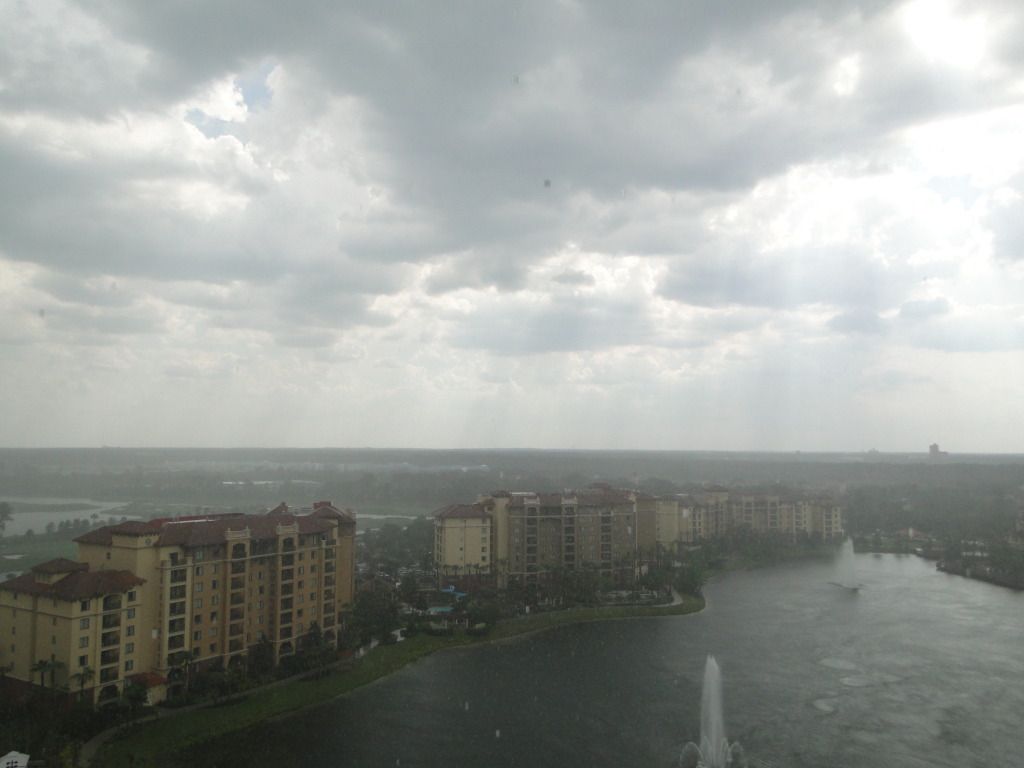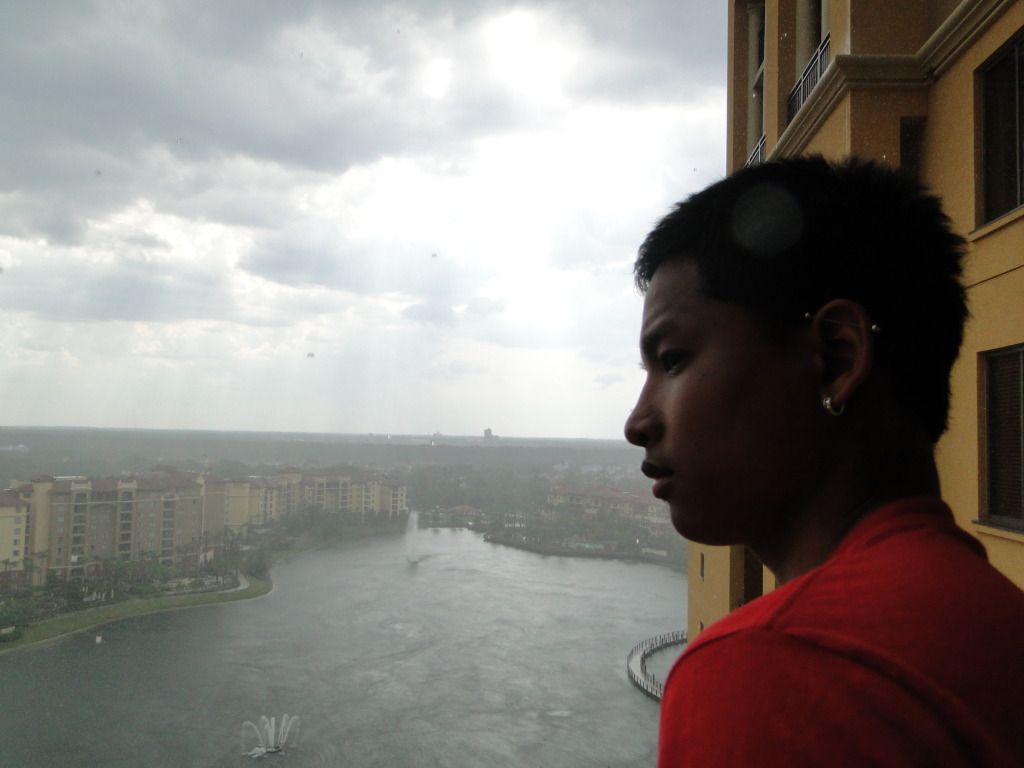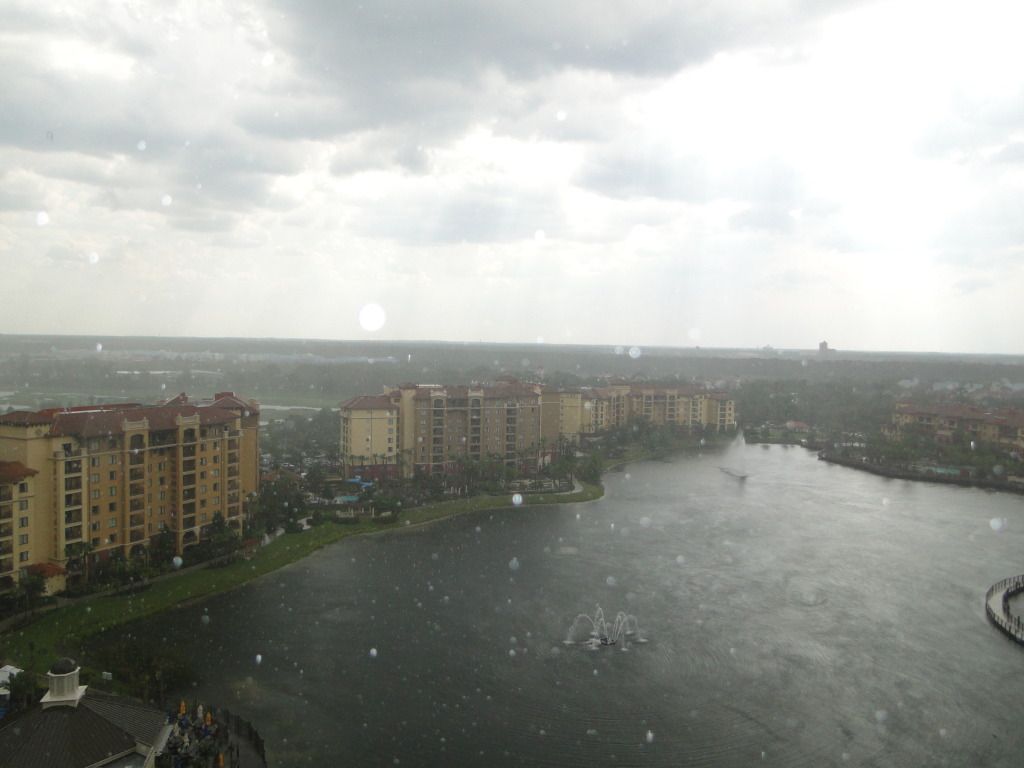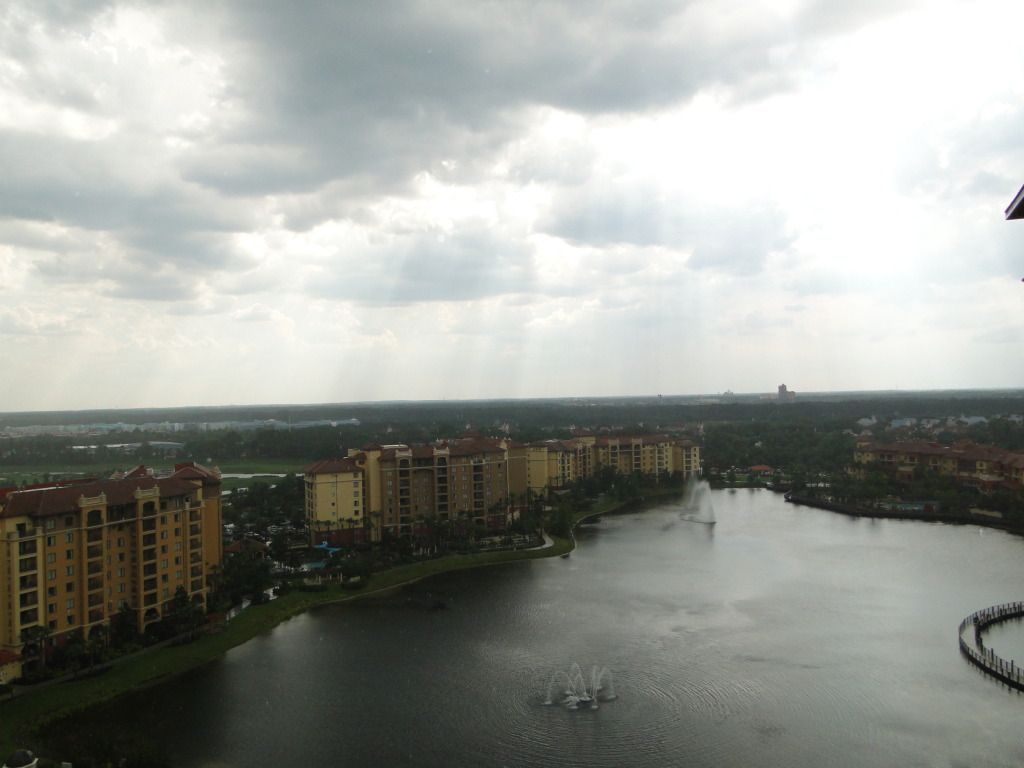 Mickey's wizard hat at Hollywood Studios.
The Tower of Terror ride at Hollywood Studios (my favorite ride there)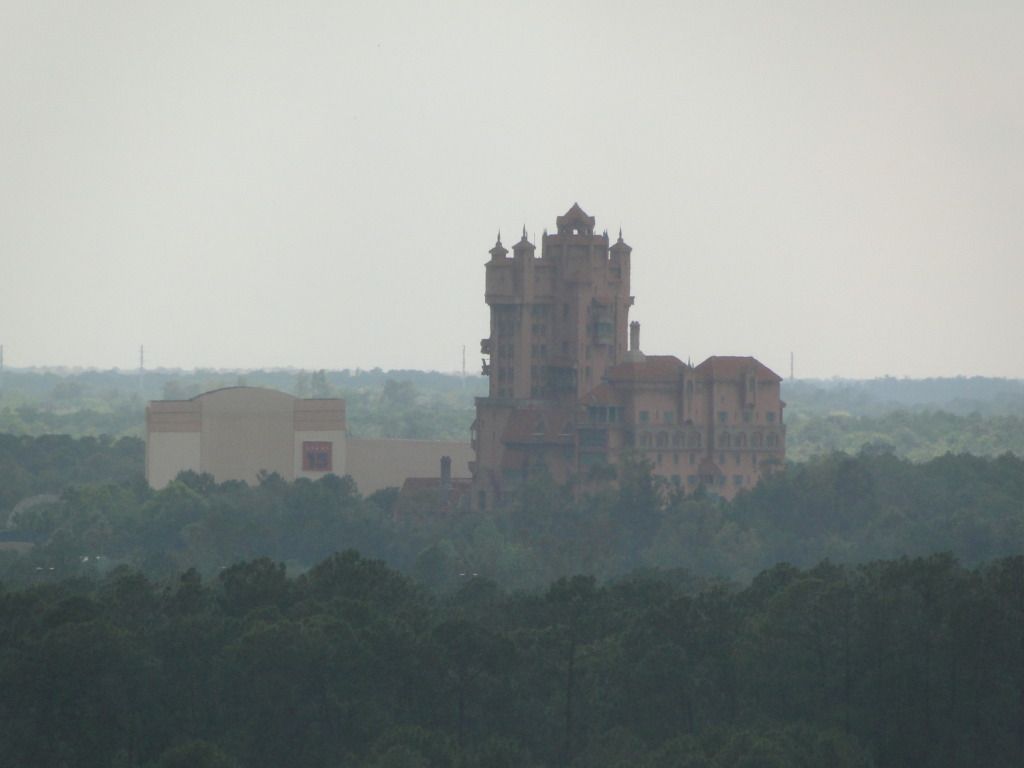 And the Expedition Mount Everest rollercoaster at Animal Kingdom (my favorite Disney theme park)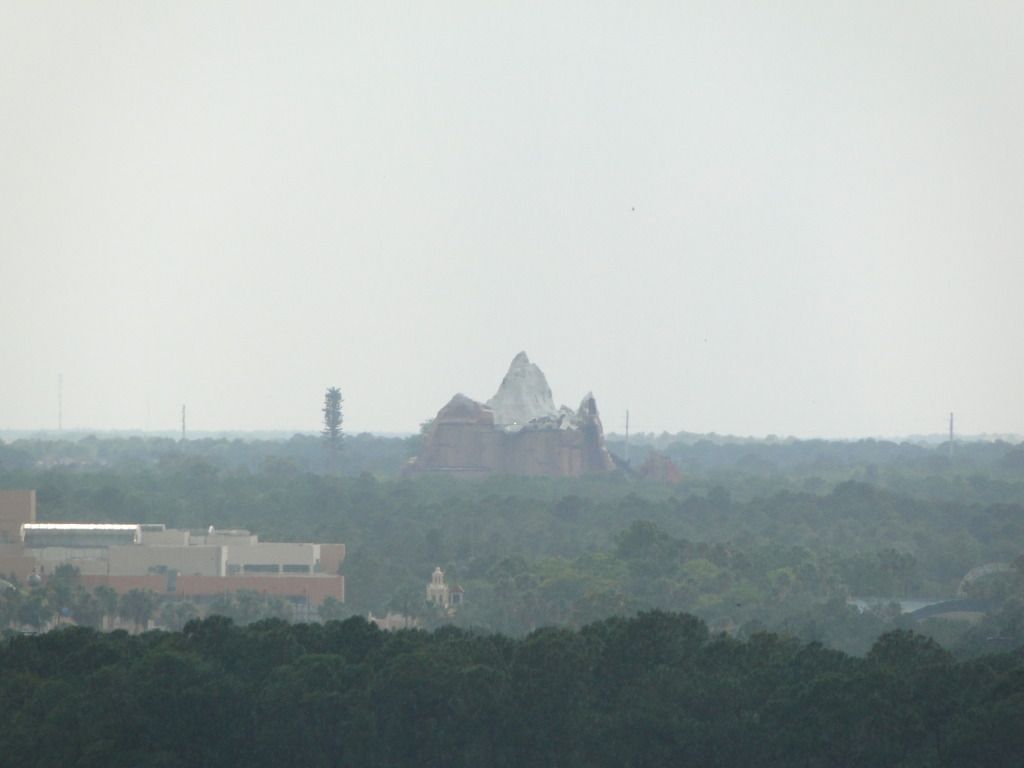 After at least 2 days of resort seclusion, we wanted to get out and explore. So we found a local BBQ place to eat at.
Cecil's Texas Style BBQ
. We looked it up online and found that it wasn't too far from us. The reviews were great so we decided what the heck, and headed out. Little did we know, Cecil's is located in somewhat of a sketchy neighborhood. We were a bit nervous. There were people staring at us as we drove by some stop lights and smaller streets. We finally found it and noticed two local cop cars parked outside. We didn't know if this was a good thing or a bad thing yet. If the local cops were here to eat, that when you know the place had good food! If the local cops were here for other reasons, then you know you shouldn't eat there!
We walked inside and there was a counter where you place your order and a long cafeteria style buffet with all of the different sides. Sweet potatoes, beans, slaw, fries, veggies, and.. what.. JALAPENO MASHED POTATOES! ajfffiwljwhat! So once you order, you grab a cafeteria tray. The man behind the counter serves up your BBQ freshly sliced or chopped, puts it on a plate for ya and if your dinner came with sides you moved along to the buffet to get a serving of whatever you choose. Then slide on down to the cash register where you pay. And all dine-ins get a free ice cream cone at the end of your meal! You can't help but smile!
Chhally ordered the ribs, which were some of the best I've had. These were legit. They were smoked and soft and tender. Just..YUM. I ordered their daily special, the Texas Plate. Which came with a heaping serving of their brisket and smoked sausage link. Both were GOOOOOD. In the dining room, there was a smaller buffet table that had tons of different BBQ and hot sauces that you can help yourself too. I tried their sweet BBQ sauce with my brisket and I was in BBQ heaven. You also get a slice of garlicky Texas Toast to top off your meal. Mmm. My stomach growled just thinking about this.
I'm sad that I lost all of the pictures I had from this day. I took all of the pictures on my iPhone and then, womp womp, I lost my phone during our next trip to the Dells. :(
Now I'm phoneless, Instragramless, and all of my on-the-move photos of randomness are gone.