I've been searching for a really good glitter nail polish to wear for NYE and I think I've found one of my favorite new polishes. I found Selena Gomez's (Nicole by OPI) in "Kissed at Midnight" at Walmart for $7. That's the most I've ever paid for a single nail polish but I really love it. I've already used a 3rd of the bottle! And it was used exactly for a New Year party I attended and I received lots of compliments on the nails.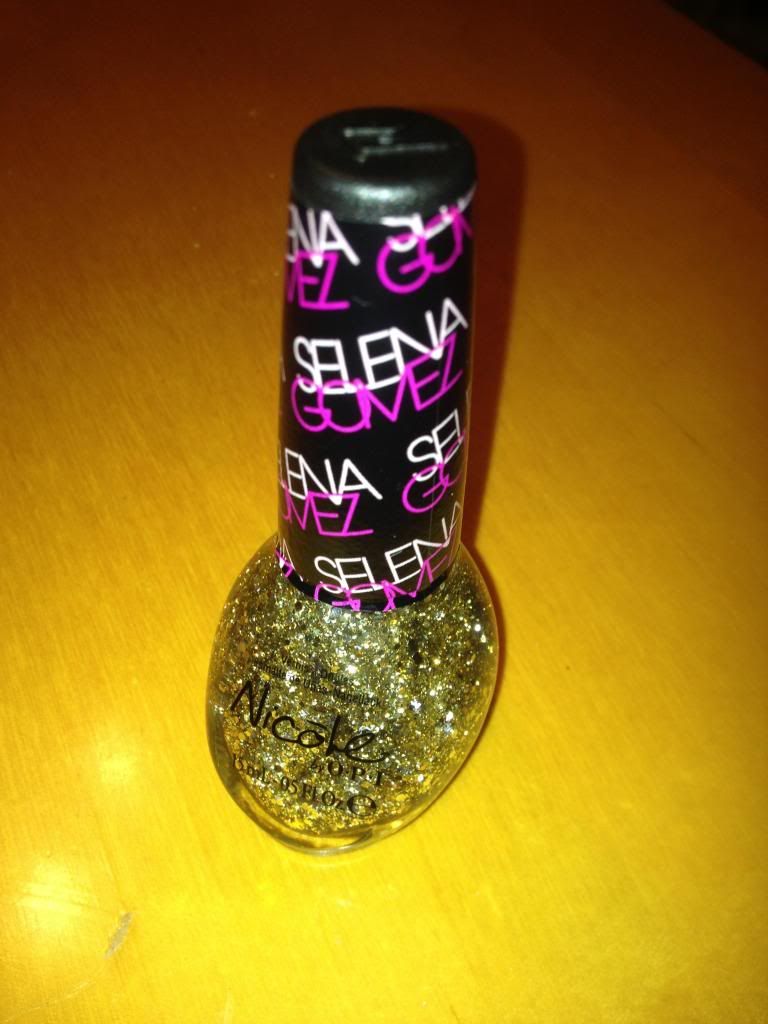 It requires a slow and deliberate first layer. I used the brush to move the glitter around to get good coverage.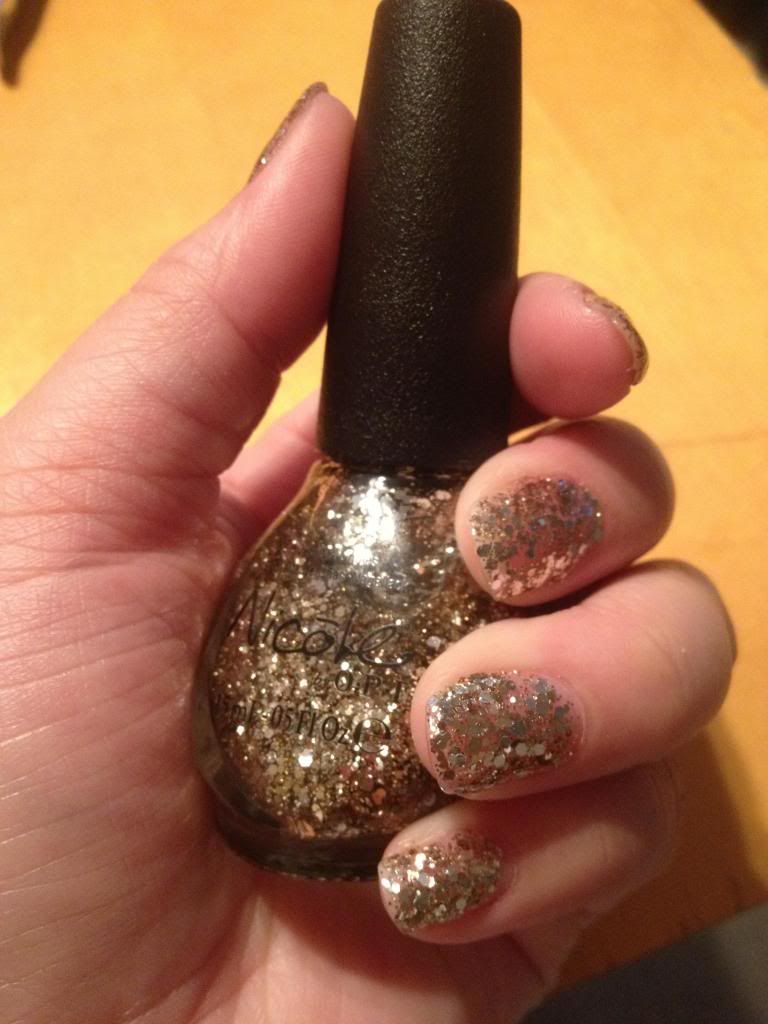 When the first layer dries, I add a second layer.
I've also been experimenting with layering a solid color underneath the gold. Pink looks amazing with it. It's tough to find great quality nail polishes, well at least for me. I'm very picky with colors and such. I'm happy to report that this polish is worth it!
-TSJ