I tried out one of the Japanese beauty masks that I bought during our trip to
Mitsuwa
. Was pretty excited that, not only did I have some time to sit and relax, but I remembered to do a mask while I was at it! I'm currently in love with all things cucumber scented, and this mask smells amazing! It's so cool and refreshing, all I could focus on was the smell.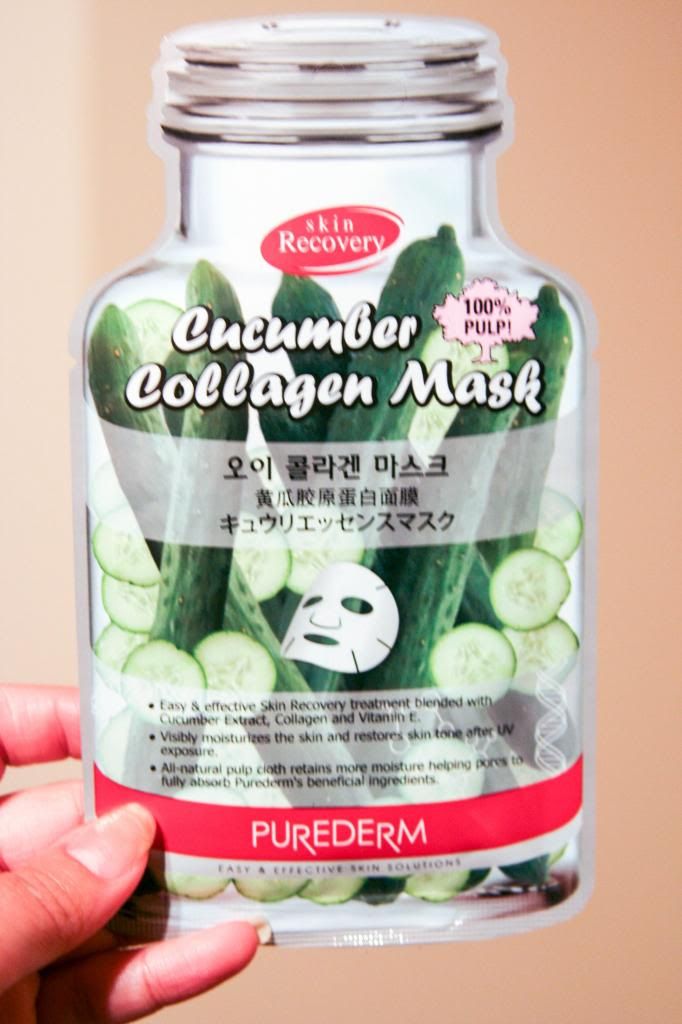 Once you open the packaging and unfold the mask, this is what you'll be seeing. Sort of creepy but, hey, unlike clay masks or creamy masks there is no face washing or rinsing involved! Which is the last thing I want to do sometimes.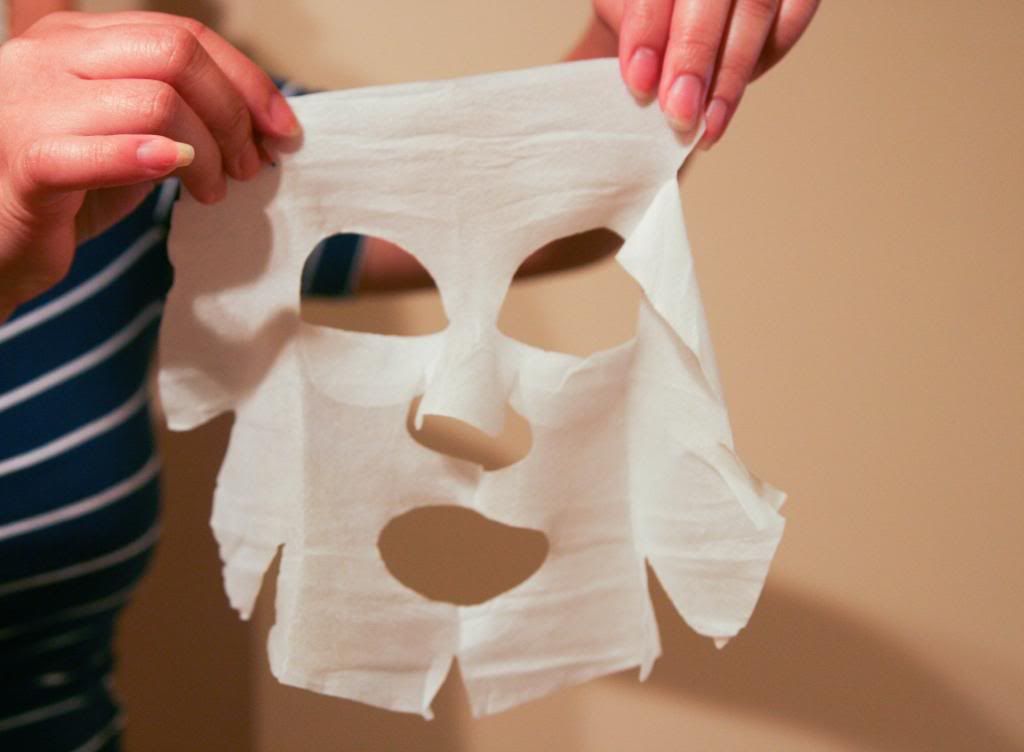 I kept it on for about 15 minutes, I think. I honestly lost track of time while I hung out with this mask on. It made my skin feel cool and invigorating. Not to sound cliche, but one of those 5 Gum commercials came on the tv and I thought, "Yup, that's me. Right now." I was reluctant to finally peel off the mask after wearing it for a while. I wanted to wear it forever! My skin felt so smooth, moisturized, and dewy. I could not stop touching my face!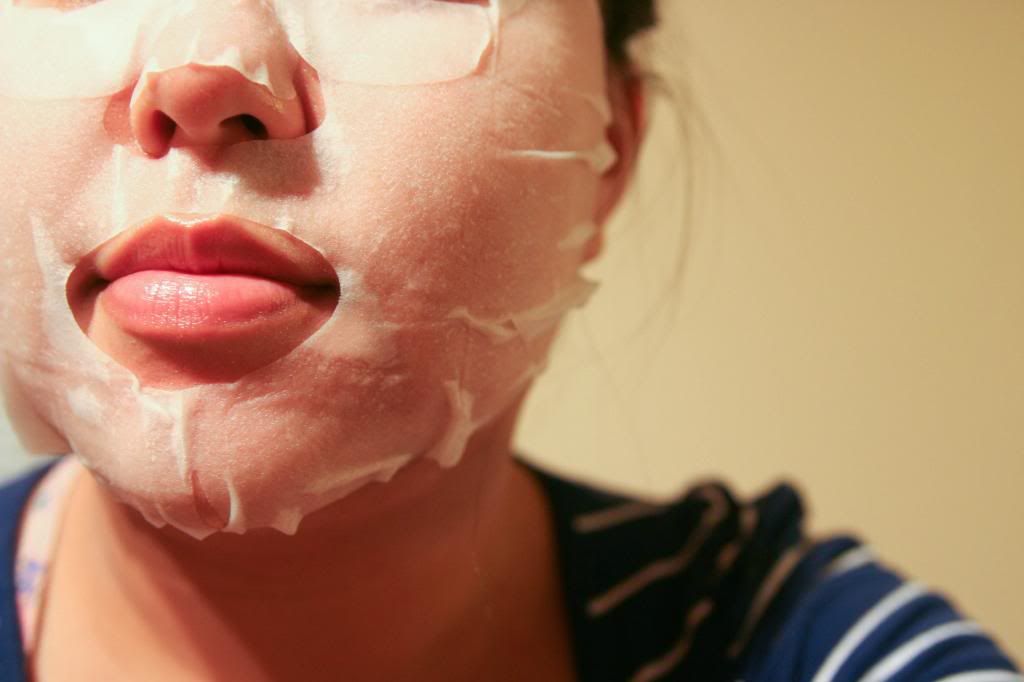 I also apologize for the lack of food posts. I swear I have been very busy! August is literally the busiest month of the year what with senior photos booking up almost every week and all of my time at home is spent editing photos from photo shoots. I'll be back with more stuff soon!
- Happy Make Up Mondays!