One of my best friends, Lisa, and I decided to take a spontaneous trip out to warmer weather! I decided on San Francisco, through a random conversation with another friend. I started planning the sights and destinations inside of San Francisco that I wanted to see. Lisa hopped on board. We booked our room and tickets then we were out of the cold, wet, and gloomy city of Milwaukee. After going through the hassle of delayed and long flights, we finally ended up in San Francisco. Only to discover, it would probably be raining all weekend. Bummer. Super bummer. But with the weather in Wisconsin dropping below the negatives, we were happy to explore an all new city, IN CALIFORNIA, in 60 degree weather (despite the rain).
After we checked into the hotel, we got ready and started to explore. Lisa and I stopped by the Franklin Market, a tiny liquor store and deli, to buy Lisa an umbrella. Afterwards, we trekked East on the famous Lombard Street. These steep hills are murderous on your feet and sanity! Pictures do not do these streets justice, you have been warned! But the views once you reach the top of all the hills you've climbed are amazing and breathtaking. We got our first peek of the Bay at the top of Lombard.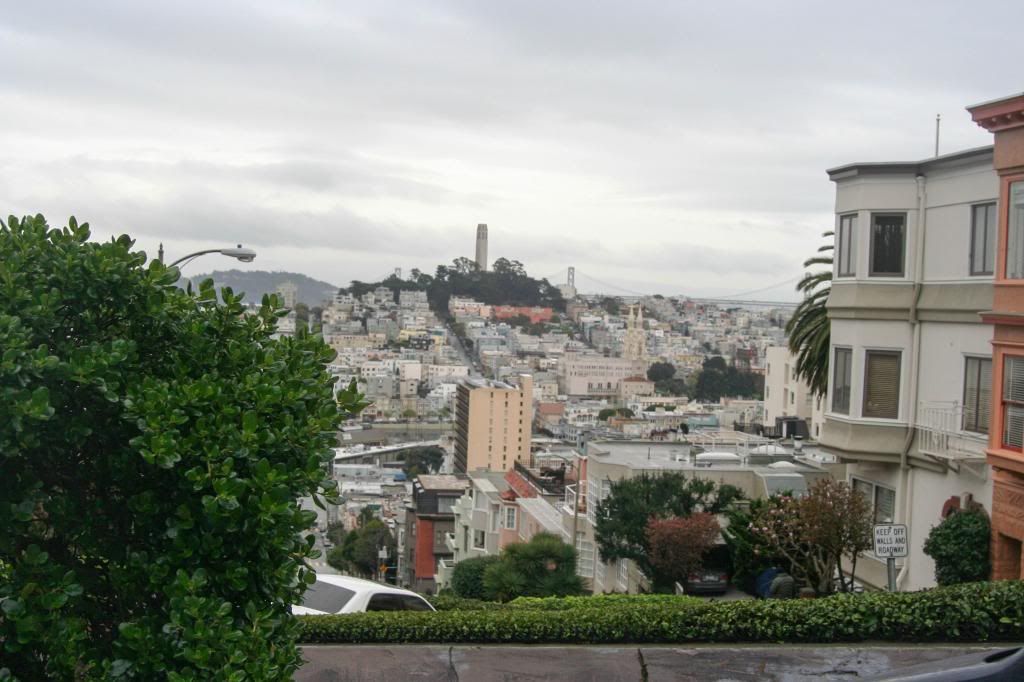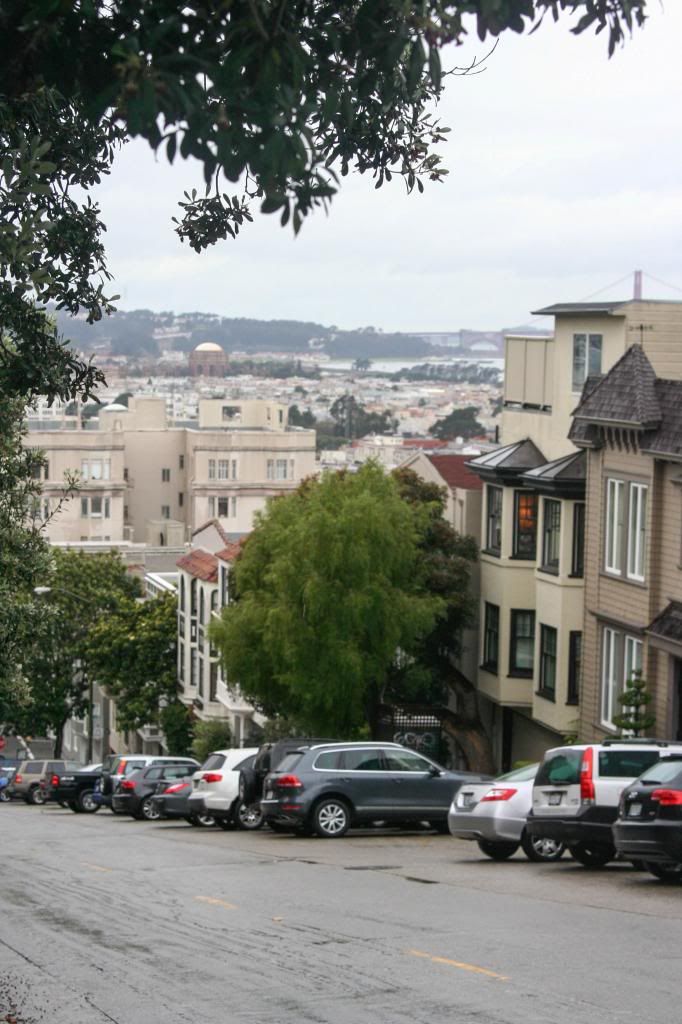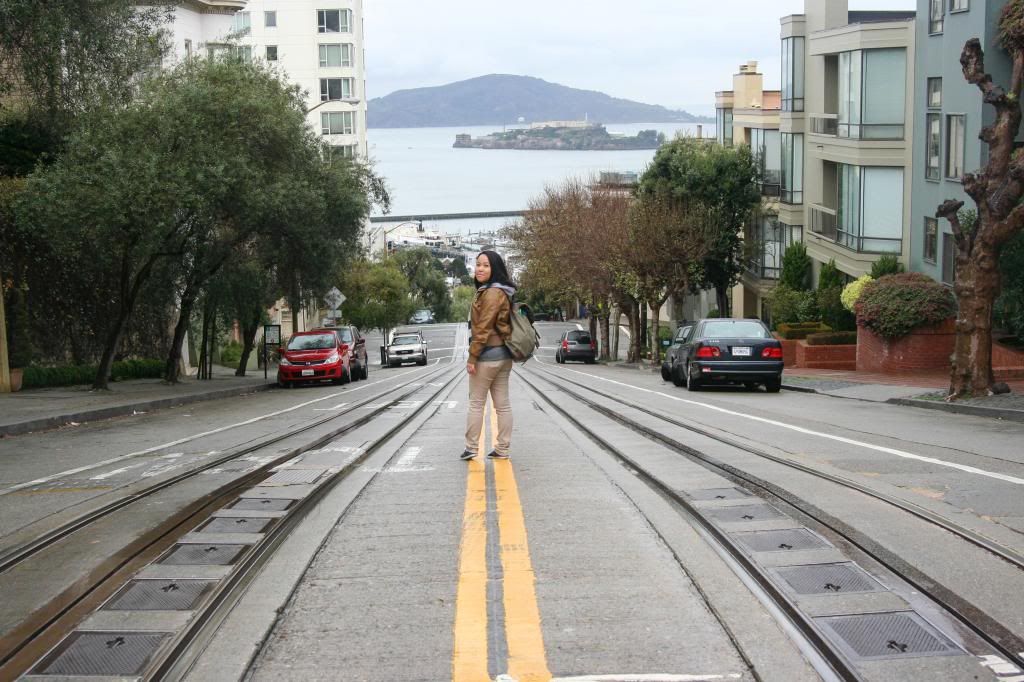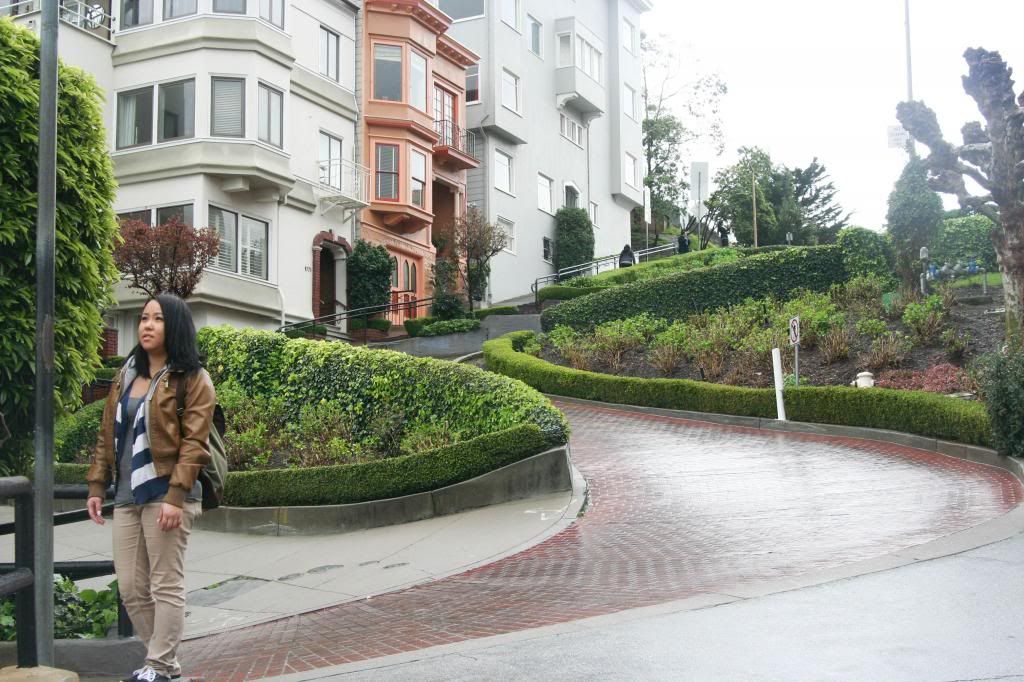 At the bottom of Lombard!
We continued eastbound towards...