Lasagna? Classic. Chicken Alfredo Lasagna? Whoa. It's about damn time we reinvent the wheel. Change the game. Bring out the new classics.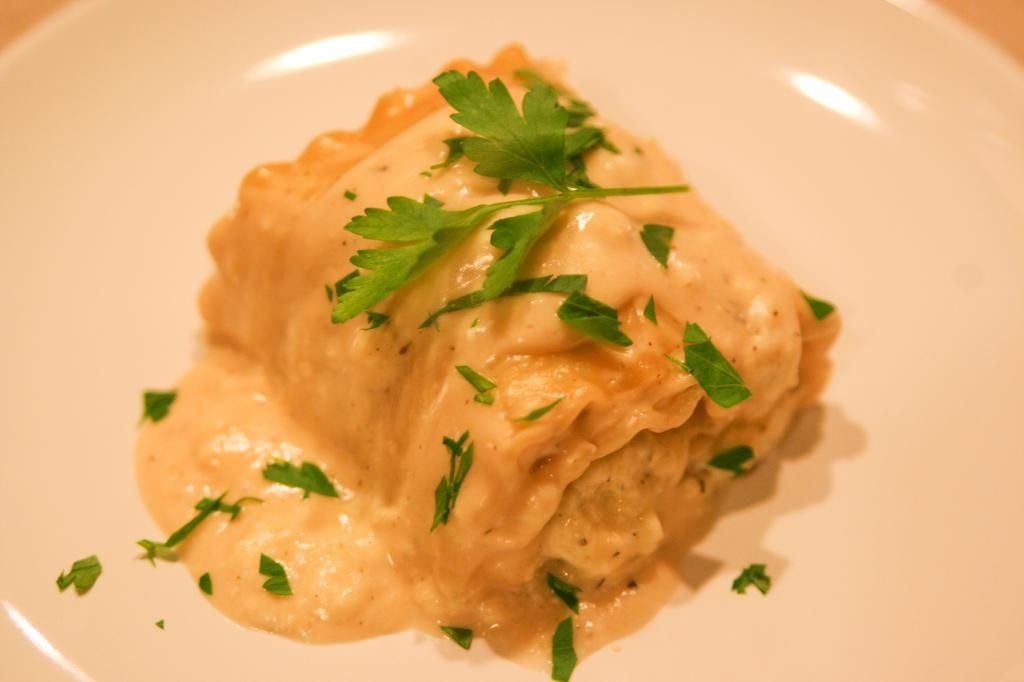 Rolling the lasagna noodles into individual portions make serving a dream. Sloppy plating is a thing of the past and so is maneuvering your way around stringy hot cheese when you move a piece of lasagna from the baking dish to your plate. Just look at how beautiful they are.
In order for this recipe to work, you must...